CATERING, EVENTS and CHILDREN
How to Make Sure Kids Have Fun at Events
Even if your event isn't specifically geared to children, it's important to keep the kids in mind when planning a party. This goes for catered, partially catered and non-catered events.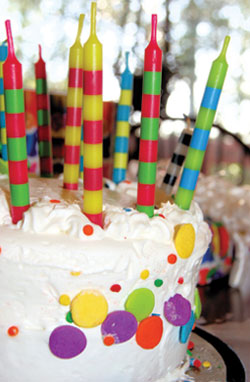 It's easy to assume that children will be happy if whatever party food you serve can be slathered in ketchup and there's cake at the end. But don't forget that children can be notoriously picky eaters. Or that not every parent wants to spend their own mealtime cutting filet mignon into bite-size pieces.
Most catering companies are used to dealing with special kids' menus, so don't be afraid to ask about it. Catered children's menus are usually different food from the adult menu, with smaller portions and smaller prices.
Depending on the number of children attending, some caterers will set up separate buffet stations, separate "kids' tables" and special dessert options. When selecting a caterer, ask them about the options for children. Often they'll be able to come up with great suggestions and ideas that you may not have considered.
Non-Catered Events & Kids:
The trick to successfully incorporating children into any event is planning and preparation. No matter what the party, remember that the idea is for everyone to have a good time. Keep it in mind when you're planning, take it into account in the execution, and things should be fine.
It may be well worth the extra effort to have a separate menu for the children. Or separate table(s). There's something to be said for having a place set aside at a party for the kids to be, well, kids. Give them good food that they will like, something to keep them amused, and let them enjoy their part of the event.
Keeping Them Amused: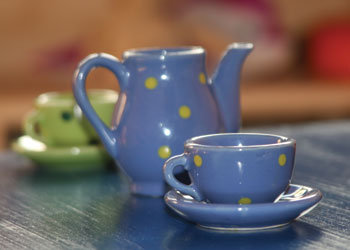 Kids at events aren't necessarily going to be interested in doing the same things as the adults. In fact, they're much more likely to be off in a group, doing things kids like to do. If your event isn't specifically a children's party, it's not a bad idea to have ideas in mind or materials around to help keep the kids amused and happy. Games, toys, activities, and extra snacks are all good ways of making sure that everyone (including the adults) has a good time.