FOOD ALLERGIES AND EVENT PLANNING
Dealing with Special Dietary Concerns at Parties
When planning any event, it's a good idea to take into account any special dietary needs your guests may have. Special food needs can be health-based (including allergies and special dietary requirements) or lifestyle-based (including religious requirements, vegetarian/vegan, gluten-free, etc). You may want to offer menu choices that allow for different dietary concerns.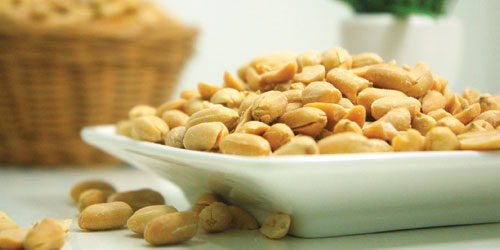 In some cases, food allergies may be so severe that allergy sufferers may not be able to attend if certain foods are served, or may require that dishes be prepared using special utensils or plates. The same can go for lifestyle-based food needs.
No matter if you're cooking at home, having a potluck or having a caterer handle some or all of the food, it's not a bad idea to just ask your guests if there are any special food considerations. Ask them about the best way to handle their requirements and go from there. In addition, you might want to keep track of all the ingredients used so that you can let people know if they ask.
Food allergies can include just about anything: nuts, seafood, soy, dairy products, eggplant... the list goes on. Some food allergies are mild, while others can be literally life-threatening.
Some of the more common special food requirements
Gluten-free diets are increasingly popular. Gluten is a protein complex found in wheat, rye and other grains, and frequently used as a component of many other foods. The good news is that as more people reduce or eliminate gluten from their diet, it has become easy to find gluten-free ingredients and recipes.
Kosher food is dictated by Jewish dietary law, and includes foods, animal products, preparation methods and serving restrictions.
Paleo diets, short for "paleolithic diet", attempt to re-create the eating habits of early humans. The diets focus on foods that would have been eaten in pre-agricultural times, and include meat, eggs, vegetables, fruit, nuts, roots and the like. Processed foods, grains, refined sugars and spices are excluded, as are dairy products and processed oils.
Halal foods, products and preparation methods are those permitted by Islamic law.
Diabetic diets for people who suffer from diabetes vary greatly but are generally high-fiber, low-fat and low-sugar.
Vegetarian and Vegan diets exclude meat and animal products to varying degrees and are one of the most common lifestyle/health-based diet options. It's important to keep in mind that Vegetarian is not the same thing as Vegan. Once again, the best way to handle it is to talk to the people concerned and get their input. See our page on cooking and catering for vegetarians and vegans for more information and ideas.
Most caterers are more than willing to take special dietary needs into account in their menus. If you're using a catering company, make sure you give them an idea of what needs to be addressed, and for approximately how many people so they can plan accordingly.