FINDING & SELECTING A LOCAL CATERING SERVICE
Step 1: Know Your Event Details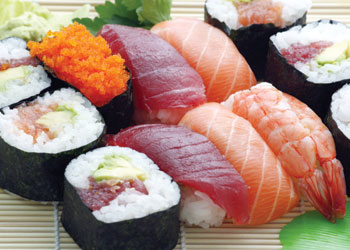 Once you've established the basic details of your event, you're ready to find a catering service that can handle fulfilling the event requirements. While it would be nice to just hire the first caterer you can find, actually finding one who can meet all your needs is a little more complicated. A little legwork goes a long way to having a successful — and stress-free — party.
Step 2: Finding A Catering Service
The best way to choose a caterer is actually see (and taste) their food in action. Start with making a list of possible catering services and narrowing the list down to a manageable number for tastings.
Make a list of potential caterers:

If you've decided on one particular type of food (ie, clambake, sushi, bbq, Indian food, etc.) limit your choices to only catering companies who specialize in or at least have experience making that type of cuisine.
Do you know anyone who hosted a similar event where you loved the service and the food? If you do, find out who the catering company was and add them to your list.
Check the Internet - search for caterers in your area, local foodie sites, web directories, etc. Our local catering directory is a great place to start!

Call the caterers on your list:

Check their availability for the date.

Find out about their payment terms: cash, check, credit cards, PayPal. How much of a deposit is needed (and when) and when is the final payment due?
Get at least two references per caterer and call them.
Narrow the list down to 2 or 3 choices. Try to include catering services that meet at least 3 (if not all 4) of the following qualifications:
Caterers that have your date or date range open.
Services that are in your ballpark budget.
Contacts that you got a good "feel" from in the initial conversation.
Companies whose references checked out well for client satisfaction, pricing and ease of communication.
When the list is narrowed down to 2 or 3:
Call them and go over the details of the event.
Schedule tastings to meet in person and develop a plan for each service to prepare an estimate.
NEXT: